NIPNLG Proudly Announces its
2019 Member Honorees
Lisa Brodyaga
and Al Otro Lado
Please join NIPNLG in paying tribute to two extraordinary honorees on the frontlines fighting injustice every day.
Lisa Brodyaga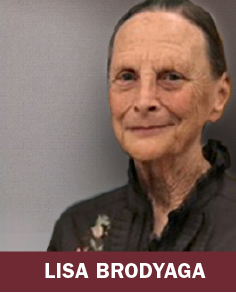 Lisa Brodyaga has represented asylum seekers and other immigrants, and even U.S. citizens, since 1978. Since 1981, she has been certified in immigration and nationality law by the Texas Board of Legal Specialization. In 1985, Lisa co-founded Refugio Del Rio Grande, a 501(c)3 refugee camp and law office on a 45-acre wilderness near Harlingen, Texas, where she still serves as a volunteer attorney. Initially, most of Lisa's work involved asylum seekers, including arguing Guevara-Flores v. INS (5th Cir. 1986); and also lawful permanent residents, including in Diaz-Resendez v. INS (5th Cir. 1992). Lisa's career is punctuated with victories, such as Carranza de Salinas v. Holder (5th Cir. 2012), and many others, without which, many critical pro-immigrant court decisions would not be - or would not have been - possible. Lisa lives on the premises of Refugio, nurturing her farm roots, with her beloved Boxers, a horse, a pair of white llamas, a flock of chickens, and a small, very spoiled, herd of cattle.
---
Al Otro Lado
Al Otro Lado is a non-profit providing cross-border legal services to refugees, deportees, and other migrants in Tijuana, Mexico and throughout Southern California. It provides free holistic, trauma-informed medical, mental health, and social services; and advocates for the rights and dignity of migrants by pursuing impactful litigation and legal representation, all toward disrupting systemic injustice. Al Otro Lado's model focuses on empowering migrants to organize and lead its efforts. It believes that migrants and their families have the right to quality immigration and health services, and, given adequate resources, they will be the leaders of our communities.
---
Honor Lisa and Al Otro Lado with a Congratulatory Message
Please honor Lisa and Al Otro Lado with a congratulatory message in the Commemorative Program Book being produced in their honor for the occasion.
Deadline to be included is May 31, 2019.
[Note: Interior and exterior covers are full-color; interior pages are black and white.]
---
Attend the Reception
A reception in Lisa and AOL's honor will take place at the 2019 AILA convention in Orlando, FL.
Friday, June 21, 2019, 5:00pm-6:30 pm

Hotel: Gaylord Palms Resort & Convention Center, Kissimmee (Orlando), FL
Meeting Room: Tallahasse, Convention Center Ballroom Level
Fee: There is no fee to attend the reception. All are welcome.
---
Can't Attend? Make a Contribution!
Even if you are unable to attend, please join us in congratulating these outstanding honorees by placing an ad in the Commemorative Program Book we are producing for the occasion, or by making a donation of any size in their honor. Your contribution is fully tax-deductible to the extent permitted by law, and helps further NIPNLG's work to protect and defend immigrant rights in a hostile U.S. climate. Your donation also helps NIPNLG recognize two outstanding members of our community for their leadership and commitment.
---
REMINDER: Program Book Deadline is May 31, 2019.
Questions? Please contact Pamela at pgoldstein@nipnlg.org.